Total Automation and Power (TAP)
A joint venture between Technical Control Systems Ltd and Cougar Automation Ltd, TAP has the experience, resources, and most importantly attitude to help you deliver your project on-time and in budget.
Contact Us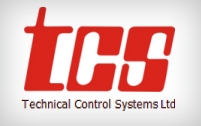 Technical Control Systems

A complete Low Voltage solutions provider with products & services including Switchgear, Motor Control Centres, Automation Controls and turnkey services.

Learn more

Cougar Automation

With offices throughout the country, Cougar Automation have the ability to professionally deliver automation projects to our clients regionally and nationally.

Learn more
News
TAP Awarded Southern Water

The work will be completed by TAP, a joint venture between Cougar Automation (providing control systems expertise) and Technical Control Systems (providing MCC and control panel expertise).
Features
Partnership
At TAP we put your needs first. The customer is at the center of everything we do. Because we understand that your success is our success we have built a culture of working in genuine partnership with our customers. To us partnership is not simply fancy words, it is central to our whole business model.
Resources
With over 200 staff, manufacturing workshops of over 30,000 square feet, design and project offices of over 30,000 square feet, TAP have the resources to deliver on our promises. Whilst no project is too large for us to complete successfully we also have the flexibility to ensure we can offer value and responsiveness for the smallest of projects. TAP has the ability and experience to succeed whatever the project size or complexity.
Value
At TAP we are committed to delivering value. Using TAP eliminates the need to place multiple sub contracts and as we fully project manage our three scope areas, so there is no need to have a separate project manager. There is no additional cost implications to the client for this service as each element is internally managed, without additional "mark-ups" ensuring a competitive offer is achieved for the complete package.
---
---